Note:  You can find our list of 14 key leaders to pray for regarding the Ebola crisis here.  The list includes government leaders, UN, WHO, NGOs, Missions groups..
***
(via email)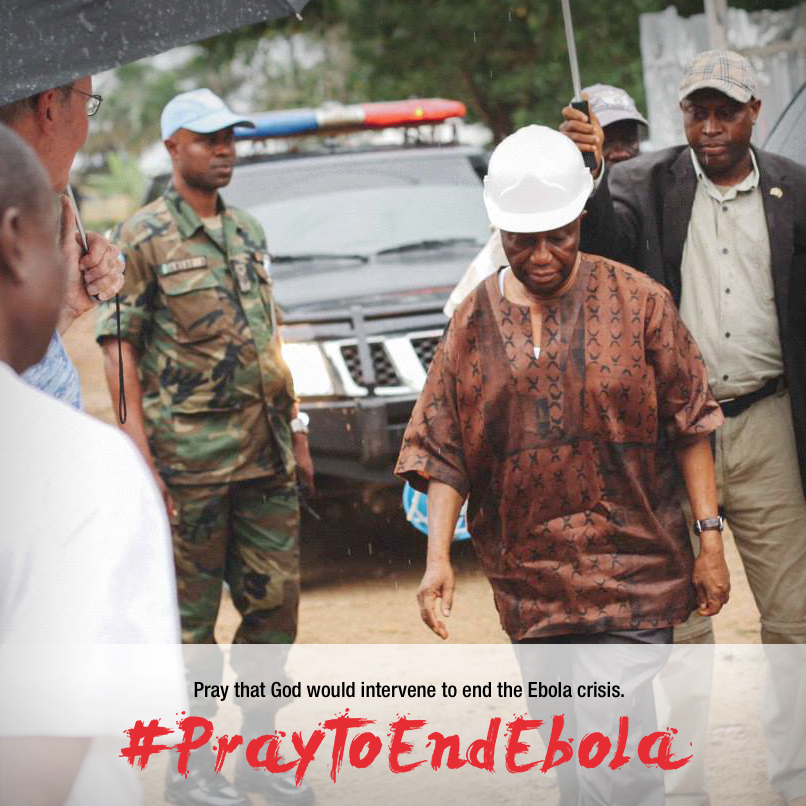 Thank you for joining believers around the world in a seven-day call to prayer for the end of the Ebola crisis in West Africa.
Today is DAY FIVE of #praytoendebola, a full week of focused prayer. Please pray today individually, with a friend, in groups, as families, and as an entire Church:
Pray that God would intervene to end the Ebola crisis. Also, pray that government officials and decision makers in the Ebola crisis would mobilize resources quickly and effectively.
With more than 6,500 cases of Ebola confirmed and over 3,100 who have died, the crisis has been devastating to the people of West Africa. But God can intervene!
"Do not be anxious about anything, but in everything by prayer and supplication with thanksgiving let your requests be made known to God. And the peace of God, which surpasses all understanding, will guard your hearts and your minds in Christ Jesus." (Philippians 4:6-7 NIV)
Please share this entire prayer effort with your church members and fellow believers by every means possible.
Updated prayer requests and other resources can be found at www.praytoendebola.org. Log on today to let us know your church is standing with us in prayer! Pass the word along! #praytoendebola